50 Insane Facts about the World Cup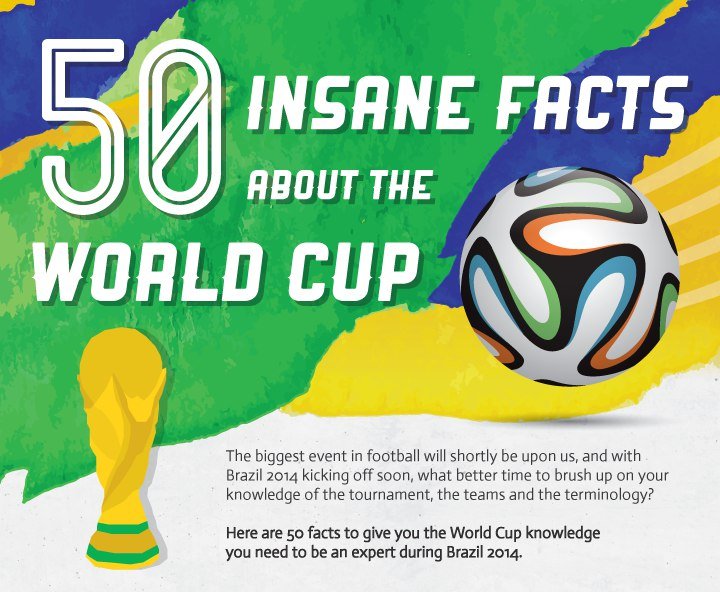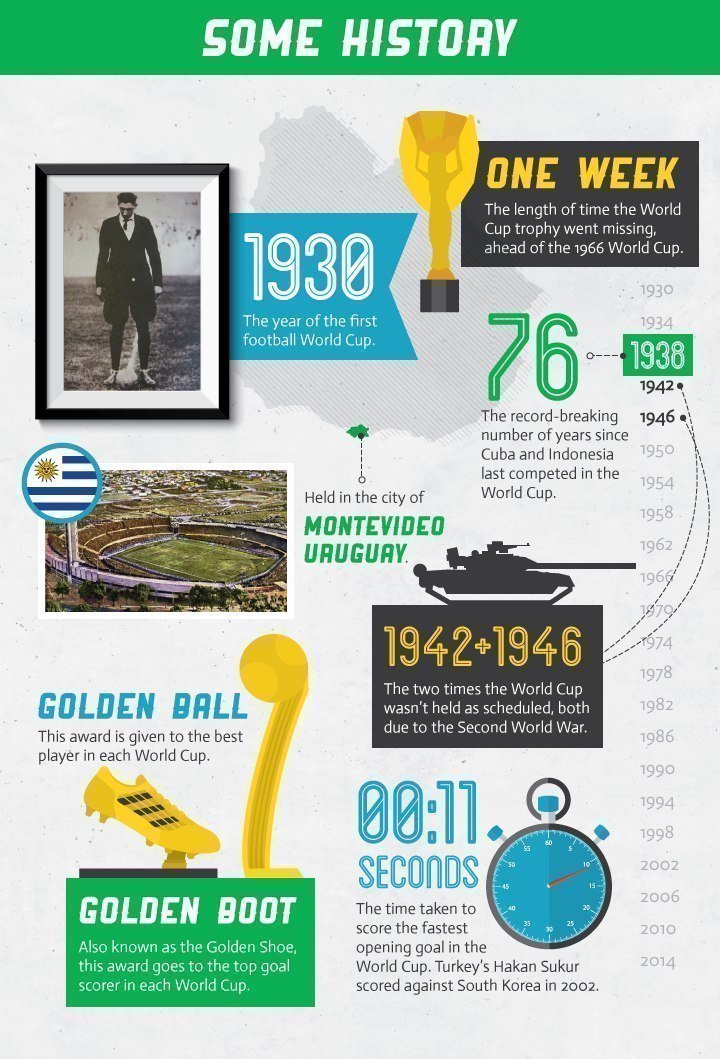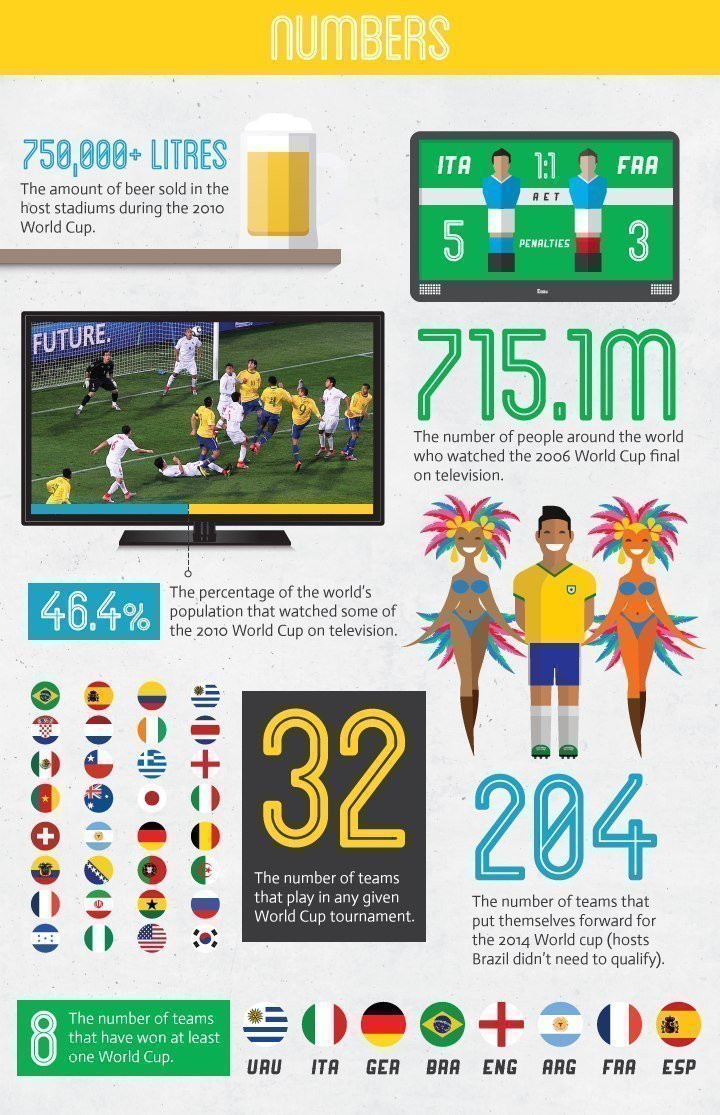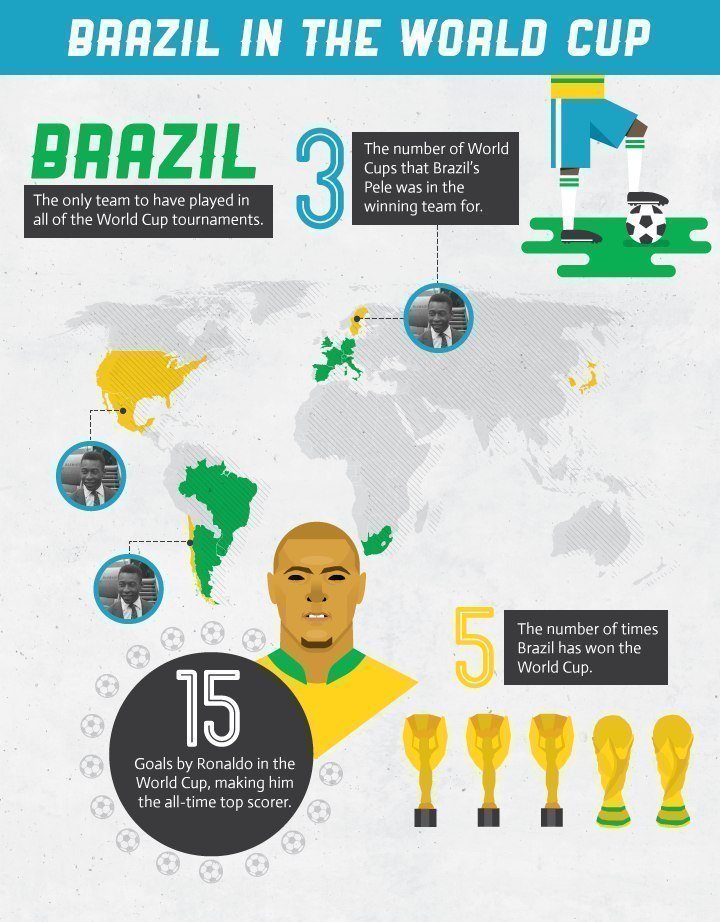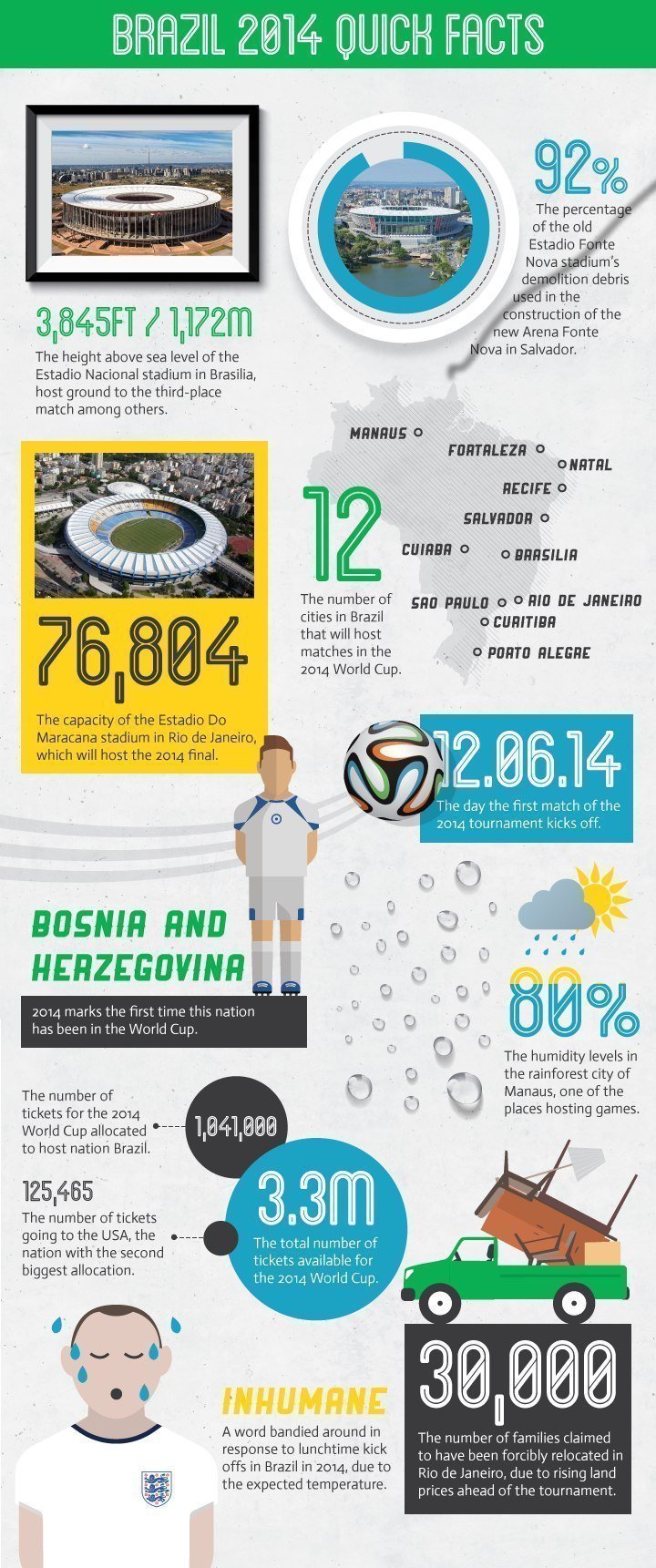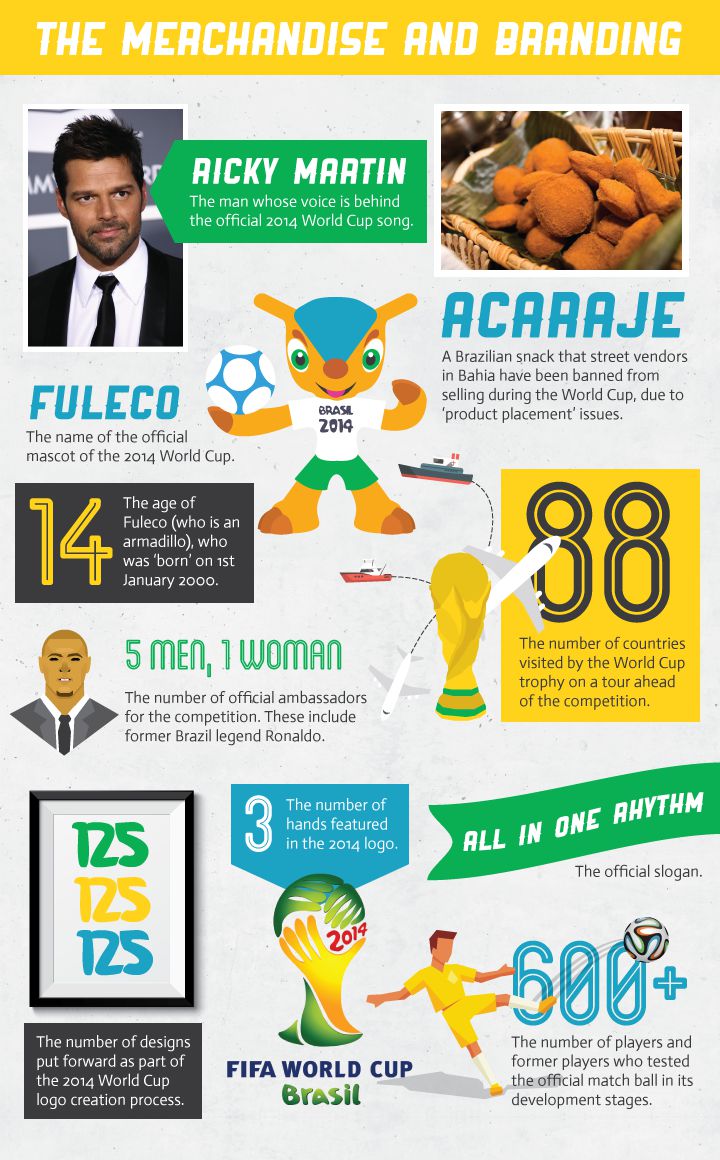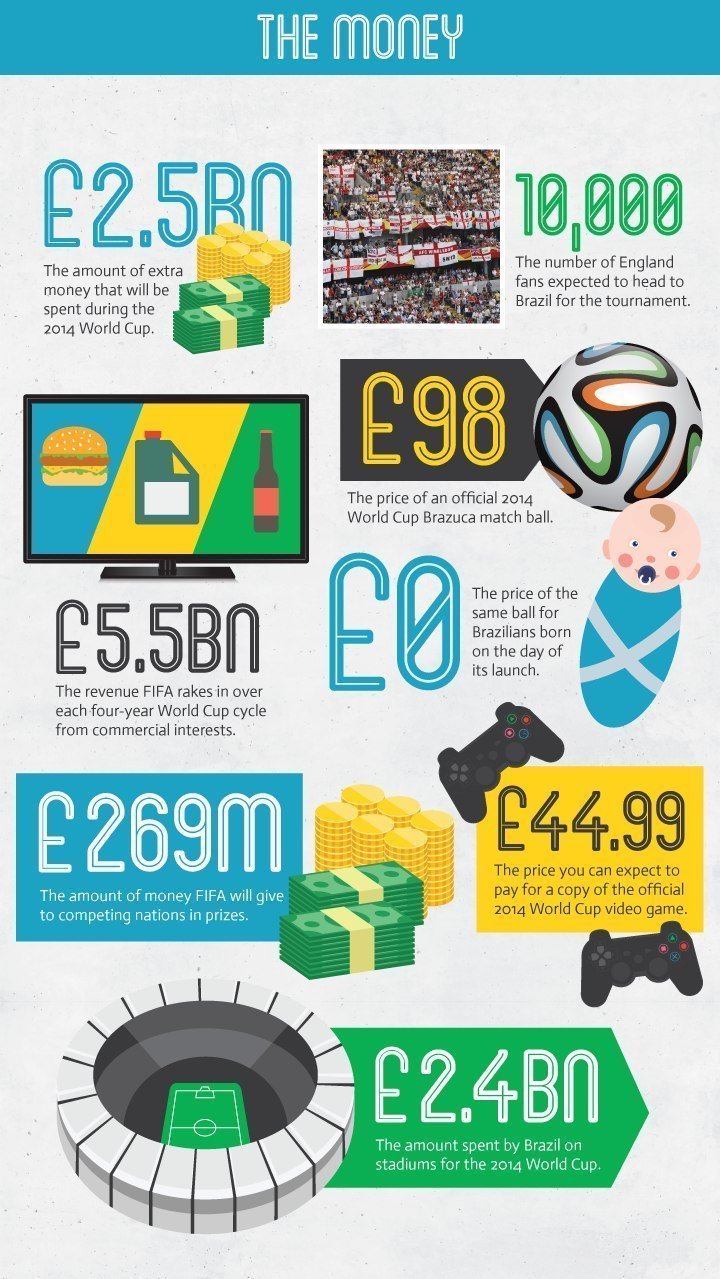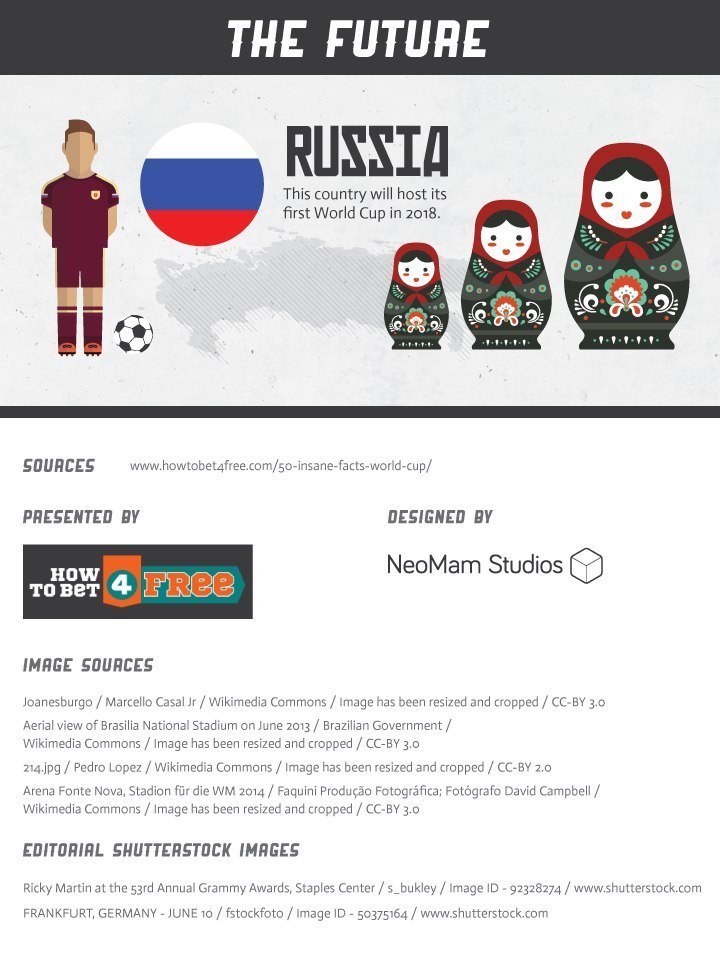 Download HQ Version (png / jpeg)




















Text only version
The biggest event in football will shortly be upon us, and with Brazil 2014's kick-off just around the corner, what better time to brush up on your knowledge of the tournament, the teams and terminology? Here are 50 facts to give you a grounding.
Some history:
Numbers:
Brazil in the World Cup:
Brazil – The only team to have played in all of the World Cup tournaments[xv].
5 – The number of times Brazil has won the World Cup[xvi].
3 – The number of World Cups that Brazil's Pele was in the winning team for[xvii].
15 – Goals by Ronaldo in the World Cup, making him the all-time top scorer
Brazil 2014 – quick facts:
Brazil 2014 – merchandise and branding:
Brazil 2014 - money:
The future:
Russia – This country will host its first World Cup in 2018[xlix].
So armed with those facts, you'll hopefully be prepared to chat about the competition with anyone you come across .