Wake up punters. There's work to be done...
The 2018 World Cup due to be held in Moscow is now less than 3 weeks away and this looks set to be the biggest one ever in terms of betting opportunity! 32 teams spread over 8 tight competitive groups presents not only a lot of football to watch but potentially a lot of punting options. It's bewildering how many options there are. Single match bets, first goal scorers, group winners, correct score forecasts, outright winners.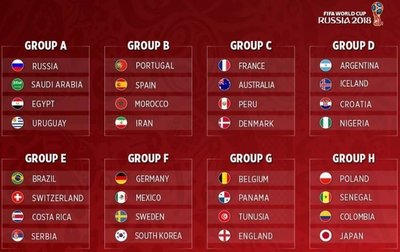 For the uninitiated, it's a daunting selection. Therefore, we will guide you through the various options and pinpoint some of the most exciting betting scenarios so that you, the punter, are perfectly equipped to not only enjoy the games but to have a real live stake on the outcome. But of course, budget carefully because there's a lot of action to wager on and remember when the funs stops..stop.
Outright winner
This is the most simplistic form of World Cup betting. You pick the winner of the tournament. However, the difficulty of placing this bet is not the choice of winner. Punters can easily narrow this market down to the first 6 in the betting, as based on the winning statistics of just about every World Cup ever staged, this is where the winner will emerge from. In other words, the winner will be one of the heavy weights: Brazil, Germany, Spain, France, Argentina and Belgium. The challenge of the bet is the timing of the wager. If you bet before the tournament starts, you play on two advantages. Firstly, you will be able to utilise one of the many money back offers that the top betting firms are offering. Many of these offers expire once the tournament begins. Secondly of course, if your team gets off to a flyer, then you can rest assure that you will probably have the best odds available as firms close in on the price.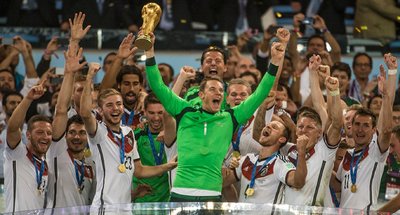 Delaying your bet can be a shrewd strategy. All too often, the big teams start off slowly in the group stage, even losing their first game. Pouncing straight after this game will guarantee you a higher price. Therefore it pays to check the viability of the group and to evaluate whether your choice can withstand losing one game but still qualify for the next stage. And of course, tournament form is crucial so it often pays to wait and see how the team is performing. Betting at the Second Round stage is a popular time to pick the outright winner. Don't waste money with novelty bets on the huge tempting prices available for the less fancied nations.

Group Winners: do the accumulator option!
This is a thoroughly exciting form of World Cup betting and possibly quite lucrative with a modest outlay. Odds are available for the winners of the group tables in the opening round of The World Cup. Backing Germany to win their group at odds of 4/9 (Betfred) doesn't offer great value, however having this bet as part of an accumulator of 4 choices changes the face of this bet entirely. Please look at my previous article which gives a basic guide on how to place accumulator bets!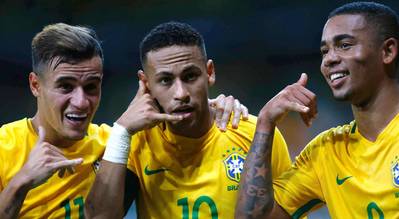 Using a banker strategy is a good way to approach this. Scan through the groups and choose the top 4 or 5 where the most fancied team has the easiest group. "Groups of death" should be avoided at all costs!
Accumulators are also ideal for predicting individual results. Scan all the games and pick 4 or 5 fixtures which look set for a predictable win for a big side and then throw in a surprise win to bolster winnings.
Goal scorers
Those who prefer betting on individual performances will no doubt be assessing the potential goal scorers. It's a far less predictable market than getting behind individual countries, with prices to match. The current Golden Boot award for the top goal scorer of the tournament is a good place to start and the main strategy here is without doubt very straightforward: pick a striker from the big 6 we mentioned earlier. This is for obvious reasons as these countries will most likely progress further and therefore likely to score more goals. Therefore, a bet on Mo Salah (40/1 Ladbrokes) to top the tournament would probably be a foolhardy option as Egypt are unlikely to progress further than the group stage, not withstanding the potential injury status of Mo Salah!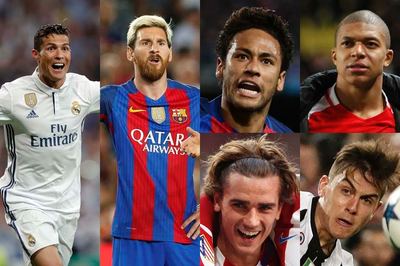 Currently and not surprisingly, Messi (9/1 Ladbrokes, Coral), Neymar (12/1 Coral) and Griezmann (12/1, Ladbrokes, William Hill) lead the market and a modest punt on each of these would be a shrewd option. First goal scorer bets are always an exciting way to watch a game and these options will be available closer to the kick offs.

Summing up..
The best way to enjoy the betting side of the World Cup is to spread yourself out. An outright winner bet combined with a group winner accumulator will make for an entertaining first couple of weeks. Don't go mad on the first goal scorer bets, these are notoriously tricky to land and for me they ruin the entertainment as your focus tends to be distracted by the one player you've backed! Shop around! The firms are stumbling over each other to offer you the best deals and prices greatly fluctuate.
Please note all odds are correct at the time of publishing (15:00 28th May 2018) and are subject to change.
Matt is Howtobet4free's resident Horse Racing expert, writer, tipster and a huge Cheltenham Festival fan. He occasionally dabbles in Golf, Football and anything else you can gamble on!