The professional in Arsène Wenger won't let him concede defeat before a ball is kicked in Tuesday night's Champions League second leg. That though is Arsenal's reality.
1 – 5 down after an embarrassing second half capitulation, the Gunners must score at least four to have any chance of progressing to the quarter-finals.
And keep a clean sheet, as well. For every goal Bayern score, Arsenal need two more on top of the core of four. Go two-down early on, and Wenger's men need seven. You can see why their progress to the quarter-finals is rated slightly worse than finding life on Mars.
But can they do it? Dare supporters dream? Let's take a look at their prospects.
ARSENAL
As if losing in Munich wasn't bad enough, Arsenal collapsed again in the first half at Anfield on Saturday evening. Liverpool took what proved to be an unassailable lead at half-time, winning 3 – 1 in the end.
The beleaguered Arsenal manager opted to drop Alexis Sanchez to the bench, wanting his team to play more directly on the night. It made little sense, and the defensive indiscipline which has plagued the Gunners for years was evident from kick-off. They played kamikaze football and paid the price.
Wenger accepted he got the tactics wrong and changed it at half-time. The signs from the second half were more promising although it's highly unlikely that Carlo Ancelotti lost any sleep over the prospect of facing the Gunners.
The good news is that Danny Welbeck continued his scoring streak and with Mesut Ozil likely to return from illness, Arsenal will field a strong line-up. A poor display in midfield generally may see Aaron Ramsey recalled to the starting XI but Francis Coquelin and Granit Xhaka must be wondering which one of them will be dropped to make way.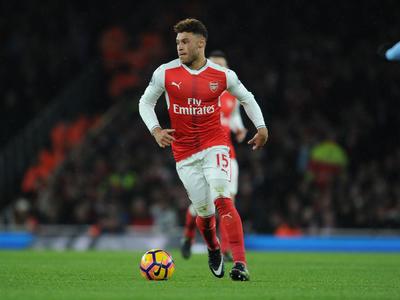 With Arsenal needing goals, it's highly unlikely that Alexis will drop to the bench for this one. Will Theo Walcott come back in place of Alex Oxlade-Chamberlain? Many supporters will be furious if he does. Oxlade-Chamberlain has been a rare bright spot in recent months for Arsenal and many prefer him centrally than on the flank.
Objective number one is restoring pride. Anything more is a bonus.
BAYERN MUNICH
The German champions all but ended this tie with their second half performance in Munich. Bayern were ruthless in their finishing, exposing the disorganised defensive shambles Arsenal became when Laurent Koscielny departed through injury.
Ancelotti's team stuttered immediately after the Arsenal win, held by Hertha Berlin to a 1 – 1 draw. Since then, goals galore have rained in; Hamburg were beaten 8 – 0, Schalke and Cologne both 3 – 0. The Gunners best hope of progress is if Ancelotti decides to field his reserves.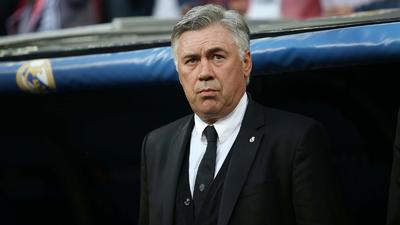 He may be wary. The last time Bayern visited the Emirates they lost 0 – 2; that's likely in his mind so expect a strong XI from the Germans. Guarding against complacency both from himself and his players, Ancelotti will drill into them the virtues of patience.
Arsenal must chase goals, Bayern are arch exponents of the counter-attack, ready to exploit the gaps the Gunners leave. Robben and Costa both enjoyed fruitful evenings in the first leg, and their pace will prove a potent weapon as both Bellerin and Monreal show genuine willingness to support the attack.
Bayern's best weapon is Arsenal's need for goals. They have no requirement to attack and could quite happily see the game out as a goalless draw, sending everyone to sleep. Or they could send a big message to the rest of the competition with another ruthless display.
A massive aggregate win serves notice that Bayern are not to be taken lightly.
FORM (Last six games)
Arsenal - LLWLWL
Bayern Munich - WWWDWWW
STATS
Arsenal's last 5 Champions League games featured more than 2.5 goals.
Bayern Munich has conceded four goals or more once to English sides in European competition.
Arsenal has never beaten a German side by a four or more goals margin.
Bayern's heaviest European defeat is 0 – 4 at home to Real Madrid in 2014.
In 4 of the 5 meetings between the two sides, there has been at least 2 goals.
CURRENT MATCH ODDS (BEST PRICED ODDS)
Arsenal: 11/5 with bet365 – Bet Here!
Draw: 11/4 with Sky Bet – Bet Here!
Bayern Munich: 5/4 with Betfair Sportsbook – Bet Here!
HEAD TO HEAD
Last six meetings

15/02/2017    CL        Bayern Munich     5 : 1    Arsenal    
04/11/2015    CL        Bayern Munich     5 : 1    Arsenal    
20/10/2015    CL        Arsenal               2 : 0    Bayern Munich    
11/03/2014    CL        Bayern Munich     1 : 1    Arsenal    
19/02/2014    CL        Arsenal               0 : 2    Bayern Munich    
13/03/2013    CL        Bayern Munich     0 : 2    Arsenal
SUMMING UP!
Arsenal must create history to progress to the quarter-finals. No team has turned over a four-goal deficit in the Champions League knockout rounds. The tie is over, if football were played on paper or in the past.
In the present, Arsenal could do worse than look at Real Madrid's 2014 4 – 0 win in Munich for inspiration. The reality is that no-one, not even the Arsenal players, expect them to do it. They've come close in the past, beating Milan 3 – 0 in the second leg but a four-goal deficit proved enough for the Italians then, it will prove enough for Bayern now.
Saturday's match at Anfield was instructive. The Gunners were devoid of ideas and passion in the first half, a side shockingly low on self-confidence. They are their own worst enemies.
And if you feel they have been the focus of the preview, it's because they have everything to do. Bayern, as long as they play sensibly, or play like the experienced European campaigners they are, just have to turn up to win.
Do you believe in the impossible? Arsenal to win 4 – 0 is 100/1 (Stan James – Bet Here!). The flipside tells you everything you need to know about the bookies thinking for this match. Bayern scoring 5+ goals to reach double figures on aggregate: 22/1 (Coral – Bet Here!)
MY RECOMMENDED BETS
Stuart is a freelance writer and well-known Arsenal blogger, writing A Cultured Left Foot since 2006. As well as football, he regularly writes about cricket, tennis, rugby, baseball and American football.