MANCHESTER UNITED
(FORM GUIDE: WDWWWW)

As  form teams go, there is not many if any, better within Europe than Manchester United. Despite his shaky start to life at Old Trafford, it now looks like Jose Mourinho has his side playing exactly how he wants. His defensive style of play at the beginning of the season had many fans of the club questioning his appointment, it now looks like this was a shrewd tactic to instill within the club. In their last 12 games, the side have conceded an impressive five solitary goals, which included two in their EFL Cup semi-final defeat at the hands of a newly appointed Marco Silva inspired Hull City.
Despite the second leg defeat to The Tigers, the Red Devils had done enough in the first leg and now head to Wembley in an attempt to win the first major trophy within the British game this season. Mourinho has had to contend with four competitions, but will go all out to win the second trophy he could win as Manchester United boss, following their 2-1 win against champions Leicester in the Community Shield back in August.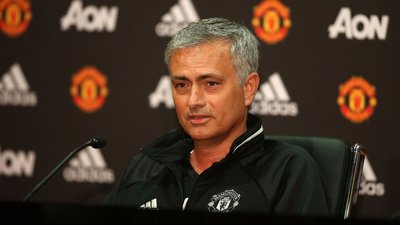 Huge favorites for this game, the opportunity for Mourinho to play a weakened side in the recent 3-0 win in the Europa League against St Etienne and the 2-1 defeat of Blackburn in the FA cup wasn't taken up, indicating that "The Special One" believes his side need to play regularly together in order to achieve what he believes is capable for his team.
This bodes well for the side heading into the game, and spells trouble for Southampton. The chance for Mourinho to play a weakened side in the second leg of their tie with St Etienne looks a distinct possibility following their hugely impressive performance against the French side last week. The Saints will likely face a full strength side when they walk out onto the hollowed pitch on Sunday.
If they can win this game, get past Chelsea in the next round of the FA cup and win it, win the Europa league and gain the prized fourth spot for the Champions League, then  it would be fair to say that Mourinho has achieved something incredible in his first season in charge.
SOUTHAMPTON
(FORM GUIDE: WWLLLW)

It is impossible to look at Southampton and not feel incredibly sorry for a side that are constantly having their best players poached from them. The selling of Sadio Mane to Liverpool and Victor Wanyama to Spurs last summer, although hefty fees, highlights how many players that the south coast side have sold to bigger teams over the past few years. Even their manager Ronald Koeman let for Everton at the end of last season, so it is hugely impressive that they have managed to reach the final of the first competitive trophy available this season, achieved by beating Liverpool 1-0 in both legs of the semi final.
There has been increasing pressure on new boss Claude Puel recently from his own fans, but it is hardly surprising that he has struggled to keep the side playing consistently well, the January transfer window threw up more headaches for him. Clubs were circling for in-form center back Virgil van-Dijk, who is now injured for the foreseeable future after picking up an ankle injury, and he eventually relented in allowing club captain Jose Fonte to leave for West Ham.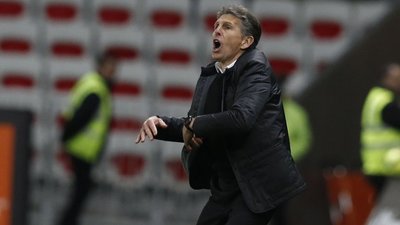 The up and coming EFL cup final against Manchester United looks a very tricky one, although Southampton look safe from getting embroiled within the relegation battle, the side has struggled to find any consistency this season.
The contrast in form between the two side looks like too much of a gap to close for this game. Not only have they struggled to keep the ball out of their own net recently, including a 3-1 defeat to West Ham, a 2-1 defeat to relegation candidates Swansea and a 5-0 thrashing at the hands of Arsenal in the FA cup, their main concern heading into the game could be how to cause their opponents problems at their end. Not only have The Saints been shot shy this season (there are only five teams in the league that have a worse goals for record), Manchester United's defensive solidarity looks like being a decisive factor in this game.
STATS
From open play, Manchester United have scored an impressive 31 goals this season, whilst Southampton have a paltry 17.
Apart from their 2-1 second leg defeat to Hull, Manchester United have not lost domestically since their 4-0 defeat to Chelsea on 23rd of October, a stunning 23 games.
Both Southampton and Manchester United attempt 40% of their shots from outside the box.
Manchester United on average have 6.3 shots on target per game, Southampton have 4.9.
Both sides are very similar in the possession stats per game, Manchester United have on average 56% of the ball, with Southampton having 54%.

CURRENT BEST MATCH ODDS
Manchester United: 17/20 with Paddy Power - Bet Here!
Draw: 5/2 with bet365 - Bet Here!
Southampton: 4/1 with Betfred - Bet Here!
SUMMING UP!
This looks an incredibly easy cup final to call, although both sides are within the same league, they could be worlds apart in terms of form, confidence and quality of players. Jose Mourinho will relish the opportunity to win his first major final in charge of The Red Devils and as his side are flying at the moment, it looks as though the game could be virtually one sided. Cup finals are always intriguing, especially when there is a clear underdog, but as far as finals go, this looks like allowing The Special One to win his first competitive final as manager of Manchester United.
MY RECOMMENDED BETS
Paul is an aspiring sports journalist. His team is Scarborough Athletic (soft spot for Hull City). Paul was on the pitch when Scarborough were relegated by a last minute goal by Carlisle goalkeeper Jimmy Glass. In his previous life as a chef, Paul cooked for Neil Warnock and the Leeds United team. Paul will preview English football games.