The somewhat laissez faire approach towards gambling in the UK is something that most people take for granted. There are very few restrictions and most of those are usually only imposed by the account users themselves. However, it is very a different scenario when one gambles abroad.
The gambling laws in many countries are still, at this relative early stage of the development of the World Wide Web, slightly ambiguous. Laws can be defined by a number of confusing variables such as gambling licensing laws, restrictions depending on the region of where you are visiting and the laws as defined by a betting company.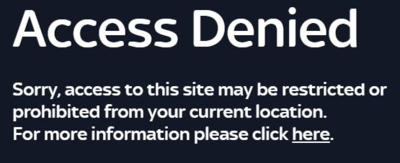 What's more confusing is the restrictions placed on even getting to a website. Even though access maybe allowed to a particular site, the law might still be broken if gambling is completely prohibitive in a particular country. This is particularly relevant where the spoken language is not Romanised (such as English, Spanish or Italian) and crime administration agencies have omitted to ban a particular site even if it is declared illegal by the country's laws.
Therefore, in order to avoid any inconvenient brushes with the law, it's imperative to gain a strong understanding of the status of online gambling for the country you intend to visit. We'll take a look at selected regions, namely, the USA, The Far East, and holiday destinations in Europe to explain concisely what the laws state for each country and pinpoint those countries where gambling carries stiff fines or worse..
VPNs are also worth investigating and we'll devote some time towards this at the end of this piece. Firstly, let's take a trip to the "land of the free" and find out why it is most certainly not the case when it comes to gambling online. Welcome to the USA folks..
The United States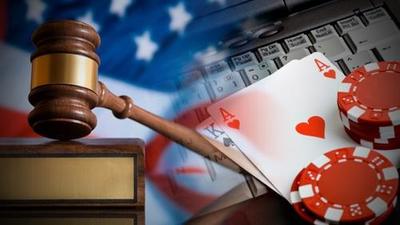 At the time of writing, it is not possible to access UK bookmakers in the United States. Overall, the situation is extremely ambiguous. It is common knowledge that anything goes in Nevada, the region which is home to Las Vegas. William Hill have a vast set-up here where they currently own half the casino sportsbooks there.
The online betting situation is predicted to change in due course as the US government is fighting a losing battle against the tide of online illegal bookmakers. The interesting factor is that many UK based betting companies are expected to take most advantage of this potential new lucrative market as these companies are already well established and well prepared to set up appropriate business models.
Europe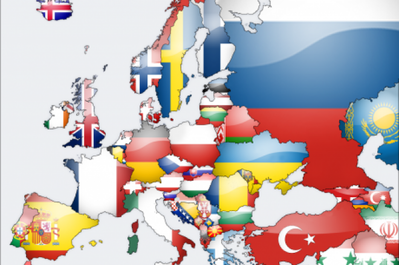 France
Online gambling is legal in France although due to licence limitations, it is not possible to use any UK based bookmaker for the purpose of betting or opening accounts.
Italy
Online gambling is legal in Italy, however due to licence limitations, it is not possible to use any UK based bookmaker for the purpose of betting or opening accounts.
Greece
Despite the gambling status of Greece which is deemed legal, it is not possible to log onto to all UK bookmaker sites in Greece. At the time of writing, William Hill and Coral will definitely not allow access although bet365 and Paddy Power currently do.
Spain
The Uk's favourite holiday destination is a punter friendly zone. Both online and offline gambling is fully legal and regulated since the Spanish Gambling Act was passed in 2011. However, it is illegal to use UK bookmakers' websites for the purpose of placing bets in Spain. It is only possible through the Spanish based sites, for example, www.williamhill.es etc. Check with the bookmakers FAQ section to see if it is possible to log in via the Spanish sites.
Turkey
All forms of gambling are illegal in Turkey and this has been the case since 2007. What's more worrying is that the Turkish authorities tend to target individual punters rather than groups or companies who fall foul of the regulations. The authorities even went to the extent of detaining two employees of the SportingBet company in 2008 due to the company allegedly evading the gambling laws. Individuals can face fines of up to £160,000 if found using foreign gambling sites. Leave the laptop at home and enjoy the sun is the best advice for here.
The Far East & SE Asia
Often a popular destination for expats working abroad in contrast to a holiday destination, although the tropical SE Asia countries especially Thailand, Cambodia and Vietnam have much increased in popularity as a tourist destination. However, the gambling statuses in these countries are either ambiguous or extremely dangerous with some examples leading to custodial sentences if caught.

Having said that, horse racing and casino enterprises are greatly increasing in popularity and although much of the gambling activity in this part of the world is driven underground, designated areas for gambling are increasing in developments such as Macao.
China
This is a good site for those residing in China who wish to have a betting account using Chinese currency.
The Chinese ruling authority's grip on the Internet is well known. Google and Facebook are banned along with many other sites which the authorities might deem to be inappropriate to their citizens. Gambling is currently illegal although this has not hindered the enthusiasm for lottery sports betting, especially football, which is hugely popular. However, these sports lottery websites are fairly restricted which, as a consequence, has forced Chinese punters to seek out foreign websites, which are illegal. It is prohibitive to send money out of China to these sites and to receive money from them and penalties can result in huge fines or three years in prison minimum sentence.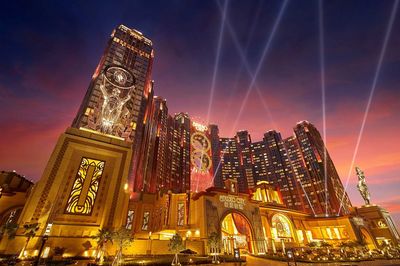 Macao is the major exception for gambling in China and operates very much in a Hong Kong style independent administration. Often referred to as the "Gambling Capital of the world" or "Monte Carlo of The East", Macao has overtaken Las Vegas as the highest taker of gambling revenues in the world. Containing 36 casinos, the resort primarily relies on slots and tables for gambling entertainment although there is also a strong demand for sports betting, horse racing and lotteries.
South Korea
Having spent a number of years in the country myself, I can state emphatically that this is not a country to target as a gambling destination, at least in terms of using UK betting accounts.  Online gambling in Korea is illegal and this includes using foreign sites: nearly all of the UK based firms sites are inaccessible in the country.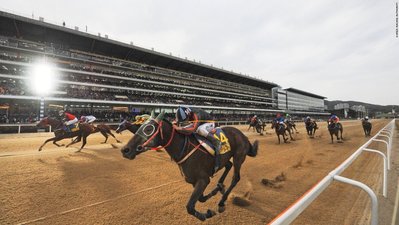 Having said that, South Korea takes a somewhat unique approach to their gambling laws whereby the restrictions appear to be only applicable to their own citizens. As a consequence, there are a number of casinos in the capital Seoul and elsewhere which cater exclusively for foreigners. The Korean population are limited to using the state sponsored lottery or attending the several racecourses located in the country.

The Seoul Racecourse situated on the south of the River Han is a superb facility with incredibly cheap entry fees and fantastic viewing areas including a VIP foreigner viewing enclosure. South Korea is gradually developing an internationally viable horse racing scene and its new annual Autumn Racing Carnival, held in September also featured a Willie Mullins entry.
The holiday island resort of Jeju also boasts a racecourse with regularly held meetings.
Thailand
Arguably one of the most popular UK holiday destinations outside of Europe and USA. The idyllic tropical beaches and pulsating capital of Bangkok has been attracting visitors for decades, although the recent Sterling to Thai Baht exchange rate downward spiral has certainly affected the spending power of UK visitors in a dramatic fashion.

Sadly, Thailand is no longer the cheap and cheerful place to enjoy a drink and bargain hotel room. In fact, drinking in bars is probably cheaper in the UK than Thailand at the time of writing.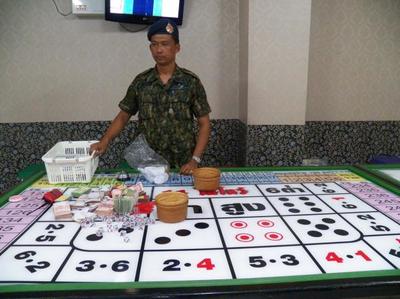 With regard to gambling, the Thai government has worked tirelessly to control the Thailand online betting industry down the years and it appears to be a losing battle as like other Asian countries, Thai betting punters have been forced underground and therefore rely on unlicensed and illegal betting companies.
Foreign sites are a definite no-go and all betting traffic is heavily monitored by the Thai authorities. However, it's very rare for individual bettors to be arrested as the authorities are more focused on catching the organisations who supply the opportunities.
Betting with VPN'S (Virtual Private Networks)
These cleverly designed pieces of software essentially rule out all of the online restrictions we've talked about above. Originally designed to provide privacy from those who might be interested in stealing data from users or worse, the software also is a very useful tool for using websites that are not accessible outside of their license based region of the world.
It is possible, via the VPN, to change your ISP address so as to create a status that indicates you are in the country you wish to be in rather than the country you actually are in.

Therefore, websites such as TV broadcasters (who require you to be in the country of its origin due to licence restrictions) and betting sites become available in countries where they would be otherwise blocked.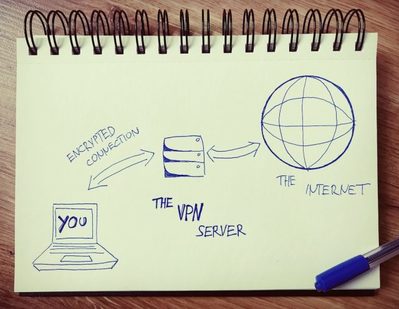 But how do VPNS work?
When you use the internet, there is essentially a wired connection between yourself and the rest of the internet. Everything you browse can be traced back to your IP address, in other words, you. However, with the use of a VPN, all the data you are viewing is transferred through another network before it reaches you, thereby stopping anybody seeing the data you are viewing.

Therefore, the betting site you are trying to log onto can only see the IP address of the VPN, which can be set to whichever country you wish it to be.
Of course, some VPNs are better than others so it's worth shopping around to see if it is the appropriate network for your needs.
Are VPN's legal?
The legal information regarding the use of VPN's is still shady with much of the legal framework needing to catch up with the continual development of the use of VPNs. This site offers a comprehensive guide to the status of individual countries and whether VPNs are allowed or not.
Matt is Howtobet4free's resident Horse Racing expert, writer, tipster and a huge Cheltenham Festival fan. He occasionally dabbles in Golf, Football and anything else you can gamble on!