After PM Teresa May tearfully announced her resignation last month in front of a packed press audience outside number 10, the wheels were firmly set in motion for what should be an eventful and almost unpredictable leadership contest for the Conservative Party but more importantly, for the top job in the country.

It could also be a fascinating betting heat. Although Boris Johnson is a hot favourite (8/15, Paddy Power), past events in Tory leadership history has taught us one thing: the favourite is never guaranteed.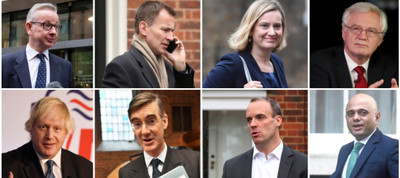 All too often, the "stalking horse" comes in off the pace and steals the show at the last minute and considering the relatively huge number of candidates that are predicted to participate, there should be plenty of these dark horse candidates. This leadership contest is also quite unique considering that the old divides of left and right are not a largely influencing factor due to the ever-present spectre of Brexit.
The future of our involvement with the EU will be paramount on the minds of the Conservative Party members as they size up the candidate's credentials. Voting for a strong Brexiteer might indeed speed up the Brexit process although the risk of a "no deal" Brexit, which many Brexiteer advocates are now resigned to, may prey on the minds of more cautious Tory grass root members.

In contrast, a vote for a Remainer candidate could also be a risky proposition as the likelihood of continued disagreement in The Commons over the outcome of Brexit would increase. A Remainer choice could also potentially trigger the process for a second referendum which, reportedly, most Tory members would like to avoid.
THE CANDIDATES
Eleven candidates have officially announced their decision to stand for the leadership contest with the most prominent candidates being Boris Johnson, Michael Gove and Jeremy Hunt. Boris Johnson is, by all accounts, the most likely victor of all these participants although it is relatively early days.

However, Michael Gove has now laid the gauntlet to his old leadership adversary which changes the leadership contest dimension entirely. Whether Gove can galvanise the grass roots support which Boris Johnson can rely on is, nevertheless, open to speculation.
BORIS JOHNSON
The Member for Uxbridge and South Ruislip is proper old school Tory. Educated at Eton and Oxford, he certainly has the traditionally accepted background credentials for leadership.

Whether that well-worn concept appeals in this day and age to a wider cross-section of a more than ever disgruntled electorate is entirely a different matter. Johnson, despite being one of the most prominent Brexit supporters in the political arena, represents the ultimate political elite: so often the subject of rage and derision from Brexit electorate circles.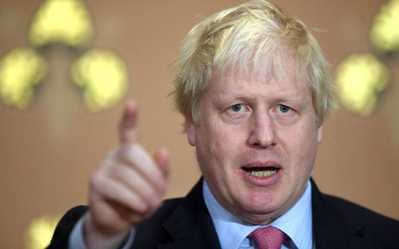 Often outspoken and not afraid to air his views regardless of its controversial nature, Boris Johnson is certainly a divisive figure. What heavily weighs in his favour however, is his enormous popularity with grass roots Conservative members.

Interestingly, comparisons with Donald Trump have started to become common place in light of their often unconventional approach to politics. However, it is this idea of political unconventionality which is striking a chord with large swathes of the electorate, as populist leaders find themselves increasingly in the spotlight across Europe and beyond.

Another powerful argument which Boris Johnson represents is the belief that he is the best alternative to Jeremy Corbyn and Nigel Farage and therefore could be the most likely answer to deal with the defection of Tory voters to Farage's newly formed Brexit Party and the ever present threat of neo Socialist politics that Corbyn represents. It is this latter option that Tories are keen to avoid more than anything else, naturally.

Johnson has also declared his intention to withdraw from the EU on 31st October with or without a deal. This will certainly resonate positively with the Euro-sceptic wing of the party as well as appeasing those who simply want to get Brexit through.

The delay to finalising the deal has inflicted significant damage to the Conservative opinion poll ratings based on the recent European elections and Peterborough by election.

The rejection of the prosecution against Johnson over alleged misconduct in public affairs during the EU Referendum campaign will also greatly bolster his leadership bid.

History has been kind to that elite posse of Tory mavericks that Johnson may aspire to. Neither Churchill nor Thatcher held sway with their parliamentary colleagues before their leadership contests and the implications of those premierships sealed the political dynamic of The Conservative Party for decades.

It's a big gamble to consider. Sir Max Hastings, historian and former editor of The Daily Telegraph once described Boris Johnson as a "gold plated egomaniac". However, it is this very egotism which is possibly the integral reason why Boris Johnson is resonating so positively with those who will make the key decision.
8/15 (Paddy Power)
MICHAEL GOVE
Whilst Boris Johnson is the main representative for leaving with or without a deal on 31st October, Michael Gove has stated that the October date is arbitrary and is willing to delay for a few weeks, rather than months however. Nevertheless, he has accepted that no deal is preferable to no Brexit.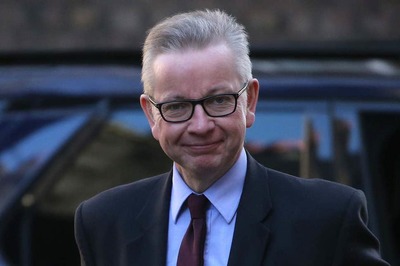 Gove may be a more palatable option for those Tory members fearful of Johnson's cavalier approach to politics although the current revelations of Gove's admittance to taking cocaine twenty years ago may impact negatively with traditional grass roots Tory members.

Nevertheless, Gove has a considerable number of backers in The Commons willing to support him, as 26 Tory MPS have openly declared for him.
10/1 (Betfair, Paddy Power)
JEREMY HUNT
The Foreign Secretary is emerging as the key candidate for avoiding a no deal Brexit. Even though Hunt campaigned to stay within the EU during the 2016 Referendum, he has since changed his allegiances to become a Brexiteer.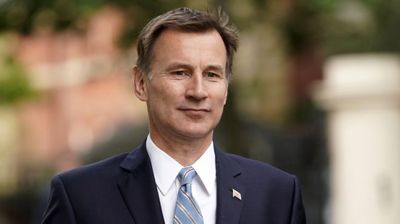 However, he has maintained his belief that leaving the EU without a deal would be political suicide and this could be his pivotal attraction point. However, many Tories are almost resigning themselves to the no deal scenarios as warnings of party extinction continue to gather pace. Additionally, many might remember his difficult period as Health Secretary whereby he continuously clashed with unions over the contracts of junior doctors, resulting in many of them walking out.

Hunt is in with a squeak but he will have to galvanise some of the No deal avoiders and appeal to those in the party who still wish to remain in the EU.
8/1 (Coral, Betfred)
THE REST
ANDREA LEADSOM
Very much an outsider considering she has only 3 confirmed supporters and thereby needing another 5 to reach the first round of voting. Prominent Brexiteer, she could exploit any misgivings resulting from the Gove and Johnson campaigns but needs those crucial initial supporters.
10/1 (Betfair, Paddy Power)
RORY STEWART
Another outsider who may sweep up some remain supporters but is unlikely to garner enough support for the first round. 25/1 (Coral, Betfred)
DOMINIC RAAB
He was one of the prominent front runners until he landed himself in controversy by suggesting that parliament should be closed if Brexit couldn't be voted through. Very prominent right winger but will find it hard to bolster support amongst those on the right who have already committed to Boris Johnson. 33/1 (Betfair, Paddy Power, Betfred)
OVERALL
The momentum is clearly with Boris Johnson and he has to be considered the overwhelming favourite if one contemplates the panic that is apparent amongst the Tory rank and file over the very existence of the Conservative Party. 

They are being walloped in the polls, dangerously divided and seriously in need of a galvanising authoritative figure to guide them out of these troubled times.

Many believe that Boris Johnson is the type of character that would be appropriate for these times. However, the value of Michael Gove is too tempting to resist and a fun punt on the Surrey Heath MP to be a spanner in the works next week is definitely the way to go in this volatile leadership election.
VERDICT
Michael Gove, 10/1, Betfair, Paddy Power
Best priced odds. All odds are correct at the time of publishing (18:00 8th June 2019) and are subject to change.
Place 5 x £10 or more bets to receive £20 in free bets. Repeat up to 5 times to receive maximum £100 bonus. Min odds 1/2 (1.5). Exchange bets excluded. T&Cs apply.T
Click to Claim
Matt is Howtobet4free's resident Horse Racing expert, writer, tipster and a huge Cheltenham Festival fan. He occasionally dabbles in Golf, Football and anything else you can gamble on!