It's time for second tennis Grand Slam of 2019! The French Open kicks off from Sunday 26th May. Howtobet4free preview the men's French Open and give you some recommendations where to place your bets for the showpiece tennis event from Paris.
Banker Bet for the French Open 2019
Given Rafa Nadal's record in the French Open it's hard to look beyond the king of the clay. In the last 14 years at the French Open, Rafa Nadal has won the French Open 11 times, winning the in the last two years. Rafa has only lost two times since 2005 at the French Open! But where is the value in backing Rafa Nadal?
By the date of the French Open final (9th June), Rafa will have turned 33 years old. Not that such an age should dramatically lessen the Spaniard's ability to win at Roland Garros, you do wonder how long Rafa can maintain such high standards on the clay. The French Open is a long arduous Grand Slam which puts real strain on a players body. Can Rafa's body hold up?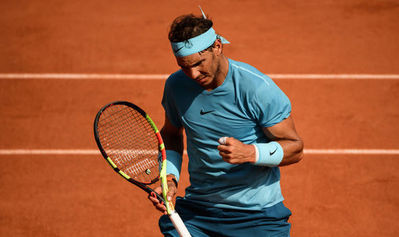 Nadal will have a point to prove despite the 11 Grand Slam wins at the French Open. Nadal was demolished at the Australian Open final earlier in the year by Novak Djokovic and that is sure to spur Rafa. Rafa did claim a commanding recent victory over Novak at the Italian Open on clay, but as we know Grand Slams are a different beast!
Rafa Nadal doesn't play a top 100 ranking opponent until the 4th round and his path to the final is certainly kind. However Nadal has been defeated already three times this season on clay and I just fancy a new name to emerge (think Thiem, Del Potro). Nadal best at 19/20 (Unibet) to win the French Open just isn't appealing at this stage of his career. Betfair are offering 5/6 on the field in Nadal vs the field, which is my French Open banker bet for 2019. Nadal's odds might come in over the rounds, but even at the final It would be surprising to see Nadal at say odds of less than 1/2. 
Mens French Open 2019 - Nadal vs The Field: The Field @ 5/6 - Visit Betfair!
Long Shot Bet for the French Open 2019
With a short priced men's favourite in Rafa Nadal it gives some great long odds for those wanting to get more for their money!
I'm not sure the real value is in backing an underdog to win the French Open as it's difficult to see one of the big guns not winning. Paddy Power are offering 1/4 that either Novak Djokovic or Rafa Nadal will in the French Open. I've already gone against Nadal in my earlier selection, but I just can't see both big guns failing to hit the heights. 
With that in mind I like the look of Juan Martin del Potro to progress to the later stages of this year's French Open. The powerful Argentinian has a game which has enough to overpower the very best. The main issue for del Potro's over his career has been the number of injuries which have prevented the Grand Slam winner from playing enough tennis. If his body can get through the two weeks then he has an excellent chance of winning the tournament.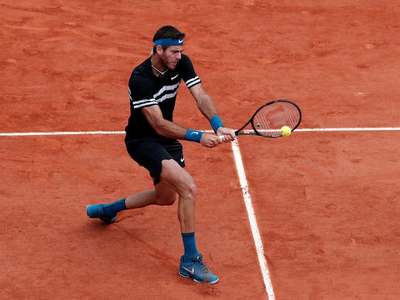 Let's not forget del Potro managed to get to the semi-final last year, losing to Rafa Nadal and performed well against Novak in an brilliant Italian Open quarter final last week. Every player in the draw will see del Potro as a very dangerous opponent and will want to avoid him. 
I don't think del Potro will win the French Open, but at 6/1 (Betfred) to be the Quarter 2 winner, those odds look very appealing. Back del Potro to get the semi-final stage is my long short bet for the French Open 2019!
Mens French Open 2019 - Quarter 2 Winner: Juan Martin del Potro @ 6/1 - Visit Betfred!
French Open Winner 2019
I have already made it clear I can't back Nadal at such short odds in this tournament. So who do I think is the player to back to win the French Open 2019?
In recent times it's been hard to split the top two, Rafa Nadal and Djokovic. If this tournament was on any other surface but clay Novak would be heavy favourite to win the tournament, simply as that! Djokovic is likely to be heavily backed in this tournament and that is with good reason. Djokovic has won the last three Grand Slams and has of course won the French Open (2016) before. That's why I think Djokokic is a good bet to win the French Open this year - 13/5 with Betfair!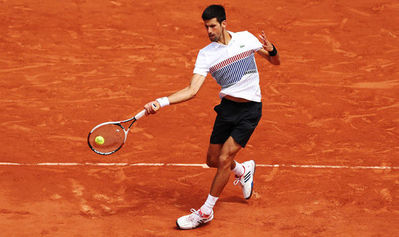 If you look at the field there isn't many names you can envisage beating Djokovic over five sets. Roger Federer (33/1 with Paddy Power) is likely to use this Grand Slam as a warm up for his favoured Wimbledon. Alexander Zverev (40/1 with Unibet) has been in awful form this year. Kei Nishikori (150/1 with Unibet) is a steady eddie, but does he have the weapons to hurt the very best? Stefanos Tsitsipas (20/1 with Coral) has great potential, but can he do it over two weeks. Dominic Thiem (15/2 with Betfair) is perhaps the one player in the field on clay who you could see stepping up, and therefore i'd have a small wager on Thiem as a backup bet.
Mens French Open 2019 Winner: Novak Djokovic @ 6/1 - Visit Betfred!
Small wager: Mens French Open 2019 Winner: Dominic Thiem @ 15/2 - Visit Betfair!
French Open 2019 ODDS (BEST PRICED ODDS)
Rafa Nadal: 19/20 – Visit Unibet!
Novak Djokovic: 12/1 – Visit Unibet!
Dominic Thiem: 15/2 - Visit Betfair!
Stefanos Tsitsipas: 20/1 - Visit Coral!
Roger Federer: 33/1 - Visit Paddy Power!
Alexander Zverev: 40/1 – Visit Unibet!
Juan Martin Del Potro: 66/1 – Visit Unibet!
Fabio Fognini: 100/1 - Visit Betfred!
Stan Wawrinka: 100/1 - Visit Boylesports!
Diego Shwartzman: 150/1 - Visit Betfred!
Kei Nishikori: 150/1 – Visit Unibet!
Best Bets Summing Up
Useful Information - How To Bet
Best priced odds. All odds are correct at the time of publishing (22:00 25th May 2019) and are subject to change.
Francois is one of Howtobet4free's co-founders and has written many of Howtobet4free's popular Betting Guides. Francois also helps run the @howtobet4free_ Twitter account