Betting on tennis just like the sport of tennis can be an exciting experience full of twists and turns. Tennis is one of the most popular global sports with regular events throughout the calendar year.
Tennis is an ideal sport to have a gamble on! Tennis betting is great for in-play betting. You can bet on match odds, outright and a variety of other tennis bet types!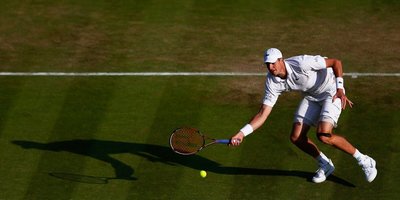 Tennis is a simple sport to grasp, but when it comes to placing a bet on tennis there's plenty of subtleties which make it an enthralling sport to have a bet on!
So how do you bet on tennis? Let's help guide you on how to bet on tennis!
Tennis Betting Markets
Match Odds
Match odds (or match coupon) is the most popular tennis bet as it's a straight forward bet on the winner of a tennis match. There will be two choices in a tennis game, which will be a choice between two players in a singles match and two teams in a doubles match. All you have to do is pick which selection you wish to bet on to win the tennis match.

As match odds is a binary event it's common for the odds to be relatively low for one of the players. There is no draw in tennis. If a tennis match has a clear favourite, the odds may well be 1/10 (1.1) or lower on the favourite. These odds are fairly common for the top seeded tennis players in the early rounds of a Grand Slam event.  Given such low odds the risk/return makes these bets less appealing unless you truly believe you really can beat the bookies consistently.
I would steer away from heavily odds on favourites in tennis matches as they generally offer poor value. Unless such tennis bets are part of multiple bets, accumulator or you perceive the underdog's odds to be overpriced then I would steer away from heavy favourite tennis match odd bets.  
Set Betting
Tennis set betting is a bet on the correct set betting result in a tennis match. Depending on whether the tennis match is the best of three or five sets will determine the potential number of set betting outcomes.
In a best of three set tennis match, the potential number of outcomes is 4, for example:

In a best of five set tennis match, the potential number of outcomes is 6, for example:
As there are more outcomes in tennis set betting it means the odds generally tend to be higher than for match odds betting. A strong favourite may still have relatively low odds to win a set to nil, but you'll get far better value than match odds market. If say you fancy a strong favourite to win, betting on correct set betting will generally offer better value.
Set Winner
This is bet on the winner of a single set. This could be on the 1st, 2nd, 3rd or even a 4th or 5th set if it the tennis match goes that far.

Most Aces
As the name suggests, this bet is on the player who clocks up the most aces in the tennis match. A big server would usually be a heavy favourite against a player less known for a big powerful serve. It's also likely that less aces would occur on the clay in comparison to the hard and grass courts.
Tournament Winner
Tournament winner (or outright winner) is a very a popular bet. This is a bet on a tennis player to win a specific tournament, such as the French Open, Wimbledon or ATP tour event.
The bet can be a longer term bet, with most bookies allowing you to place such bets months and even a year in advance of the tournament. Conversely you can place such bets just before, during and in the closing stages of a tennis tournament.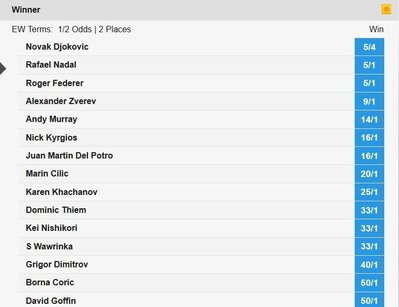 It's quite common for tournament winner odds to fluctuate wildly. Favourites who start a tournament slowly in Grand Slams can see their odds drop significantly on operators who offer live odds, like Betfair. Some bookmakers will temporarily not offer tournament winner odds when matches are taking place.
Other Tournament Bets
In Grand Slam and Masters events there tends to be a wider selection of tournament, set, game and point related bets.  Tournament related bets include; To Reach Final (Semi-Final, Quarter-Final, etc), Player Progress, Most Aces, New Winner, etc.
Over / Under Bets in Tennis
There are two main forms of Over / Under Bets in tennis betting; under / over total games and under / over total sets.
Over / Under – Total Games
Betting on total games in tennis is another niche which can add excitement to a tennis match. Within a set, there will be at least 6 games played, and depending on the tournament, up to a maximum of 13 games (or unlimited in if no tie breaks are played).
This bet involves selecting whether the match will finish with over or under a pre-determined number of games.

The conventional way to bet on total games would be to place a bet on over/under (X) number of games.
The number of games will be determined by the number of sets, the tennis playing style of the players and how closely matched the opponents are. A fairly even contest between two big servers will likely mean a bookmaker will offer a higher total games total to bet on than in a game which is heavily one sided.
For a fairly evenly matched contest over 3 sets, you would expect odds on under or over say 23.5 games to be around evens. Some bookmakers offer a sliding scale between around 20 games all the way up to 50+ games.
Over / Under – Total Sets
This bet is similar to the above (total games), but you will be selecting whether under or over a certain number of sets are played.
Types of Tennis Bets
Single Tennis Bets
A single tennis bet will be one bet placed on an outcome in a tennis game. It could be one bet placed on match odds, set betting, winner of the next game, etc.
Multiples Tennis Bets
Multiple tennis bets will involve a series of bets on separate tennis matches. For example an accumulator with four matches would be known as a quadruple. You can't usually place multiple tennis bets if the events are linked, however some bookies are now offering linked multiple bets. You could place several bets say on round 1 of Wimbledon, predicting the match odds winner of several matches.
Tennis Handicap Betting
Handicap betting is getting more popular for tennis betting. The bookie will give one player a handicap to even out the odds in a match.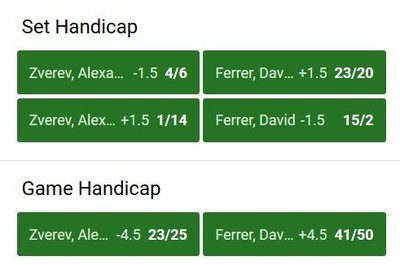 It works well when there is particularly strong favourite who may have say match odds of 1/20 to win the match. Handicap tennis betting seeks to level the playing field, allowing you to obtain more appealing odds for favourites and underdogs alike.
There are variations of tennis handicap betting, but the most popular relate to the number of games, although some bookies will offer set handicaps.
Bet at The Best Tennis Events
Grand Slams
The four major tennis Grand Slams are the most prestigious and the best events to place bets on tennis.
The four Grand Slam events are:
Australian Open (Surface: Hard Court, Date: January)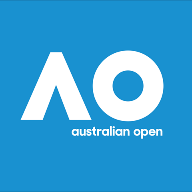 The only Grand Slam in the southern hemisphere is held in Melbourne, Australia. It's the first Slam of the year. The tournament was played on grass up until 1988, but is now a played on a hard court. The main three courts benefit from retractable roofs which can be utilised during wet weather or very high temperatures.
French Open (Surface: Clay Court, Date: May/June)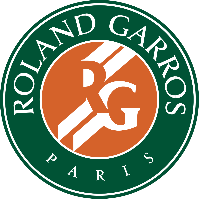 The French Open (or Roland-Garros) is held in Paris, France around the end of May, beginning of June. It's the only Grand Slam played on a clay court.  Many pundits consider the tournament to be the most physically demanding Grand Slam. The high bounce and slow speed result in many tough long rallies. It can be quite apparent how some players are much more suited to the slower surface, resulting in consistently positive results on this surface.
Wimbledon (Surface: Grass Court, Date: June/July)
Wimbledon is the oldest and arguably the most significant tennis event in the world. It's the only Grand Slam played on grass. This event usually takes place in late June or early July. The tournament has traditionally been well suited to players who like to serve big as well use serve and volley tactics. Tradition and no sponsorship are key themes which any keen eyed Wimbledon spectator will notice.
US Open (Surface: Hard Court, Date: September)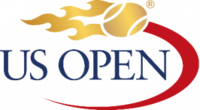 The last tennis Grand Slam of the year is played in New York on a hardcourt. Tie breakers are utilised for every single set played at this Grand Slam (something not done at other Grand Slam events). The event usually favours players who serve big and adopt an attacking fast style of play (similar to the Australian Open and Wimbledon).
Grand Slams are what it's all about for professional tennis players as these four events are which generate the most media attention (and of course prize money).
For men's singles matches the contest is the best of five sets which tend to minimise major shocks. It's not unusual for a low ranking player to take a set or two off highly fancied opponent, but to win 3 sets out of 5, understandably is considered less likely. The stronger players (certainly) in the men's game tend to get to the latter stages of tennis Grand Slams. It's always wise to look up the 5 set Grand Slam records of the competing players when considering your bets!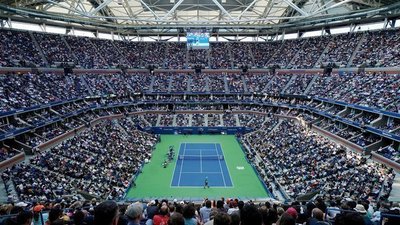 As touched upon above, most players who are strong at the Australian Open will also likely be strong at the US Open and Wimbledon. The French Open can often throw up very different results given the different playing surface and conditions.
The Other Tennis Events…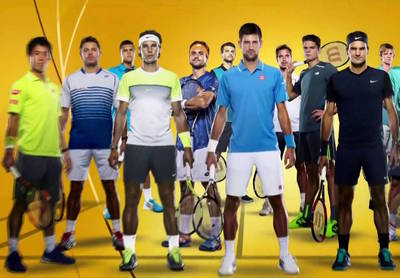 ATP World Tour Masters
The ATP World Tour Masters events take place throughout the year. These men's tennis events come just below the Grand Slams in order of importance.  At the time of writing there are 9 tournaments:
Canadian Open (Montreal,  Toronto)
ATP tour events  (Men's) & WTA tour events (Women's)
The ATP and WTA tour events are big events, but come third to the Grand Slams and Masters. I would advise unless you keep up to date on your tennis and follow the week to week activity, it's best to exercise caution when betting on these events. Players may have played little (or too much) coming into a tournament.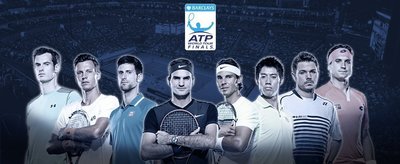 Most of the time the players will be working towards Grand Slams or Master events so these events should be approached with caution. It's not unusual for the bigger players to lose against low ranking players in these tour events, so careful analysis can sometimes unearth overpriced underdogs!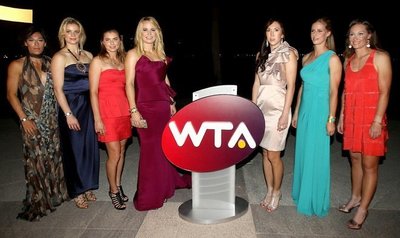 The ATP Finals take place between the top eight highest ranking players in the world. This event is the season closing event which officially is just below the Grand Slams in terms of importance. It's quite typical for some players to be injured or carrying injuries from a long hard season. Approach with caution!
Davis Cup
The Davis Cup is the dominant international tennis competition for men. Players compete in teams (representing their country) in a knock out style competition.
Nations have to compete to reach the 'World Group,' which includes the 16 best national teams. The best 16 nations will compete over the year (usually 4 weekends) for the Davis Cup.  Each clash will be held in one of the nation's home country, which produces an almost football match like atmosphere on court.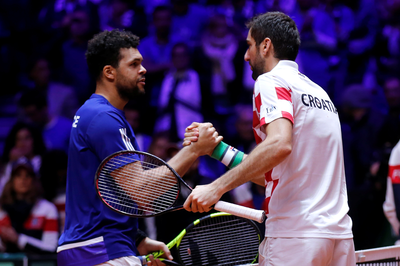 This event can be difficult to predict as depending on the normal tennis calendar, it's not unusual for players to pull out or prioritise the Gram Slam events.  
Fed Cup
The Fed Cup is the women's version of the Davis Cup. The elite World Group works in a similar format to the Davis Cup.
How to Bet On Tennis Odds
If you are familiar betting odds, then you can probably skip this section.
Tennis betting odds (like odds generally) represent the likelihood of a particular outcome, according to the bookmaker at least.
If the odds for player A to win a tennis match are shown as 1.5 (decimal odds) this demonstrates the odds that the bookmaker is offering for the selection.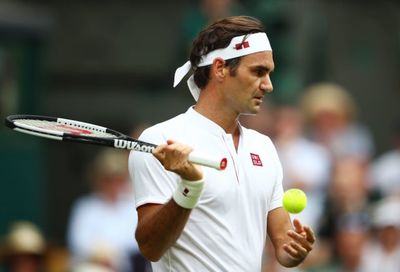 The easier way to work out the implied probability is by use of the following calculation:
Implied Probability = 1 / Decimal Odds
Therefore:
1/ 1.5 = 0.66 = 66.66%
Therefore odds of 1.5 from a bookmaker imply that there's a 66.66% chance that player A win
Your job (quite a job!) is to work out whether such odds present a good bet or good value. There lies the skill of Tennis betting and betting more generally. Can you figure out which tennis bets present a good value bet and which don't?
Do Tennis Ranking's Matter?
The world tennis rankings do provide useful information on the prowess of each tennis player, however it's important to err on the side of caution. Players will get a certain number of ranking points when they participate in tournaments over the calendar year.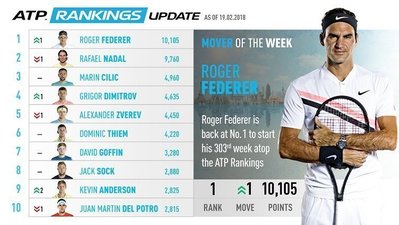 As you would expect the stronger players who perform consistently well will generate more ranking points. The bigger the tournament, the more the points are available. Sounds logically right?
The other thing to point to consider about rankings is that some players will play a lower frequency of tournaments, especially after players are 26/27 years of age. Some players who focus on Grand Slams can have distorted rankings from their true position in the sport.
Therefore pay attention to the rankings, but don't let them cloud the bigger picture.   
Should I Bet on the Favourite in Grand Slam matches?
An interesting recent academic paper (Do Expectations Reflect Information Reliability? Evidence from odds on tennis matches) looked at the betting on 9,000 tennis matches taken place 2005 and 2014. The study analysed the way in which bookmakers used publicly available information in order to set tennis odds.
The study pointed out that while we have information from rankings to indicate who the best players are, this information must be judged in the context of the type of match. The study pointed out that it's more likely (approximately 7%) that highly ranked players will win Grand Slam matches in comparison to ATP matches. The logic here is that the better players will be more likely to win longer matches as they are more likely to win any isolated point more often.
According to the study, bookmakers should be offering lower (worst) odds for Grand Slam matches on the more highly ranked players than at ATP event tournaments. Apparently the bookies don't price this information in and there is little differential in odds offered at Grand Slams and ATP events.
So the take home story is to bet on the favs at the Grand Slam events!
Player Retirement Rules
If you place a bet on tennis, it's vital to be familiar with the player retirement rule. Each bookmaker will have slightly different player retirement rules.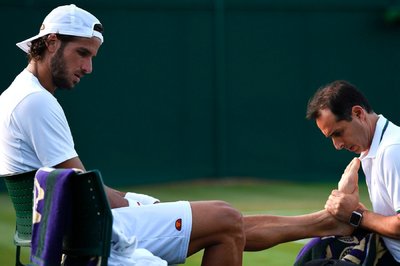 There are three main player retirement rules used by most bookmakers:
1 Ball Served – only one serve is required for bets to be valid. If a player retires after the first serve, then all bets are valid
No bookmakers Howtobet4free work with impose this rule, but watch out some bookies out there do apply this rule.
1 Set Completed – If one set is played then bets are valid. If a player retires before one set is played, then all bets are cancelled.
Betfair, Betfred, Coral, Paddy Power, Sporting Bet, and Unibet apply this rule.
Match Completed – If the full match is completed, then bets are valid. If a player retires before the end of the match, then all bets are cancelled.
Bet365, Betvictor, Boylesports, and William Hill apply this rule.
It's also important to consider the retirement rules in different tennis betting markets. Match betting has been considered above, however for correct set betting, game betting, handicap betting, and total games betting it's crucial to understand the rules for each operator before you place such a bet. Each bookmaker will provide detail on their specific terms and conditions relating to player retirement rules.
Tennis Betting Hints & Tips!
Successful Tennis betting just like general betting, requires discipline, patience and finding value in the available betting odds. Finding true value, where the true odds don't reflect the true probability of the outcome is of course hard to find.
We've put together our list of hints & tips:
Tennis Odds – Look for Value!
Betting on good value tennis bets where possible is the best strategy to use. Determining where the value is can be subjective of course. Your skill and judgement is needed to assess where the value is.
Does a Short Price Favourite Offer Value?
Tennis betting presents numerous short odds selections on the strong favourites. Rafa Nadal, Novak Djokovic, Roger Federer, etc are priced up at 1/20 and lower to beat opponents. However it's not always the best strategy to blindly back at such low odds given the risk / return payoff.
As mentioned above there has been a recent study indicating that bookies tend to under price the favourites at Grand Slams. However I would steer away from the extremely short odds given the minimal upside.
Where's the Motivation?
Taking account of motivation matters! There are numerous occasions where a top player is coming off the back of Grand Slam win and then puts in a weak performance in the tournament after, or at smaller events towards the end of the season. It's tough to win Grand Slam after Grand Slam!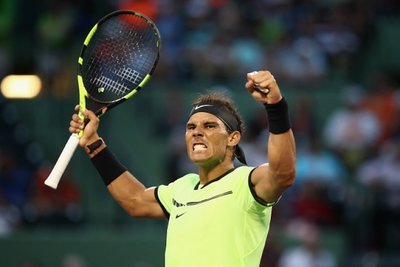 Also some players have added motivation for tournaments in their home country, where as other players perform poorly at tournaments in regions far away from their base.
The final issue to consider is the motivation of some players going into smaller tournaments. Does the player have any injuries? What's the player retirement record?
Serving and Returning!
This is perhaps a basic point to mention if you're an active tennis player, but one that is worth of pointing out. The server will have an advantage and be expected to win a point they are serving from and also that game. If you are betting in-play it's important to realise that the betting odds will reflect this advantage.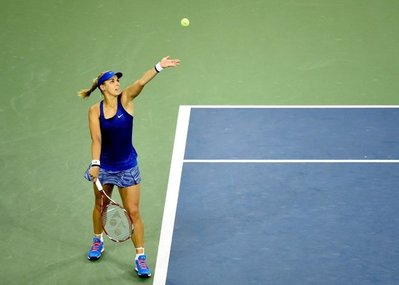 Some players will be stronger servers or strong returners, and the odds will reflect that.
Critical games where one play may need to serve out to win the set or match are situations which can over swing round quickly. If you are intending to bet in-play it provides an opportunity in the right circumstances.
Expect the Unexpected in Tennis Betting
Tennis is notorious for unbelievable comebacks from the jaws of defeat. Tennis is a game of momentum and as much a mental battle as physical. Unlikely events do happen and they seem to happen quite regularly.
Is the Seeding justified?
Betting against the right seed can pay dividends in the Grand Slam. There's usually a few  seeded players who come on the back of historic stronger form rather recent form. If you can identify those seeds on the margins against stronger non seeded players, they're ripe for upsets.
Get to know the Tennis Player Styles
When betting on tennis it's good to get a feel for the playing styles. All players have their own style with some preferring heavy top spin, or others hitting very flat and aggressively. Understanding how playing styles will collide is what tennis betting is all about.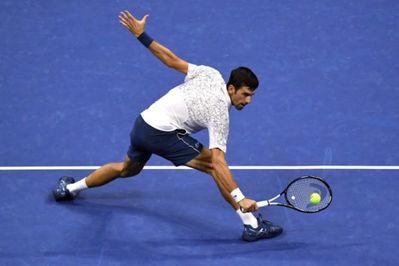 Video streaming sites are a good resource to look up any tennis players you aren't familiar with.
Tennis Trading
Tennis can provide a great opportunity to bet and trade on pre-match and in-play tennis. 5 set matches often flip flop, with momentum going back and forth.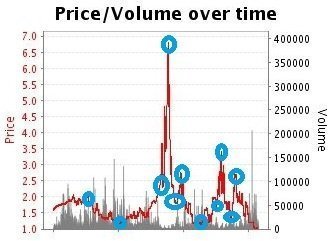 This can make it ideal for shrewd tennis traders to back at above pre-match odds as and when the opportunity arises. For example backing the player who loses serve first set (and whom you may well have intended to back pre match) might be a way to use this strategy.  
Dig into the Tennis Stats and Form
Delve into those tennis stats and form! Just because a player won or lost a game, doesn't necessarily always add up. There may have been reasons for a poor result, such as illness or injury. Betting markets can often over rely on the most recent form and results, therefore in the right circumstances there is opportunities to pick up good value tennis bets.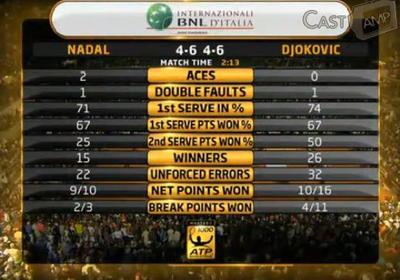 Statistics can very helpful for in-play tennis betting. If you know that a player has a very good record overturning a break or coming back from a set or two sets down, then you can use this to your advantage when placing live bets on tennis.
Bet with Head not your Heart!
Emotional betting is never usually a good idea, and in tennis betting it definatley isn't the way to go. It's quite common for the market to favour a certain fan favourite or the home player, which can often provide really attractive odds on the opposing player. For example, Novak Djokovic has often been under priced when playing Roger Federer and Rafa Nadal, in my view because of the affinity towards Roger and Rafa from the public. Don't be swayed by your favourite player!
Men's and Women's Tennis
Men's and women's tennis is different and therefore you should bet accordingly. Firstly in women's tennis most matches will be the best of 3 sets rather than 5 sets. Secondly in women's tennis, the serve tends to be broken more often than in men's tennis. This can make women's tennis particularly unpredictable, but also provide opportunities to back the underdog as the dynamics of the match change.
Player Fitness
Tennis has a gruelling schedule with tournaments virtually every week and lots of international travel. It's inevitable that players play through minor injuries. Understanding which players may be carrying a knock or which players have have had the tougher recent playing schedule can help give you an advantage.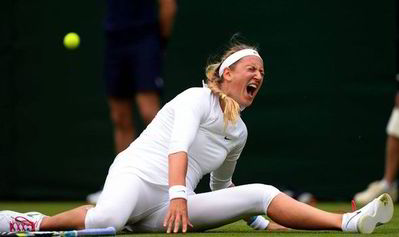 In-play some players will appear injured or out of sorts and suddenly re-emerge. This is something that Novak Djokovic seems to have repeatedly done over the years.
A good resource is ATP Players Schedule which provides a schedule plan for the players. It can be useful information, to decide how much a player may be committing to a given tournament bearing in mind their upcoming schedule.
Playing Surface
Tennis playing surfaces will suit different players depending on their style of play. It's no secret that Rafal Nadal has long favoured the clay courts, and is the undisputed king of clay. Roger Federer play is suited to the grass courts and US Open hard court. Some players progress and improve on different surfaces of course, however most players will have favoured surfaces.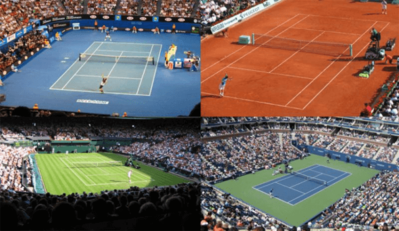 The speed of the playing surfaces has varied over years as each tournament has experimented with faster or slower playing surfaces. A hardcourt at one tournament may be very different to another hardcourt at another tournament due to the speed of the courts. As a general rule it's felt the courts have slowed down over the years and now more similar around the world.
Working out that impacts and betting accordingly can help make the best of your tennis bets.
The Weather
The weather conditions are a leveller as each player will have to contend with the same conditions. However it's important to note many established and higher ranking players will likely have far more experience of warm, cold, windy or unusual playing conditions. If a player has a particularly high toss for their serve, windy conditions are bound to impact negatively.
Head to heads
There's no doubt about it, the head to head record gives you great information on the likely result of a contest. Albeit one should also take account of the above factors, form and momentum. There are some head to heads where one player dominate the other, where as other heads where the winner switches between the players.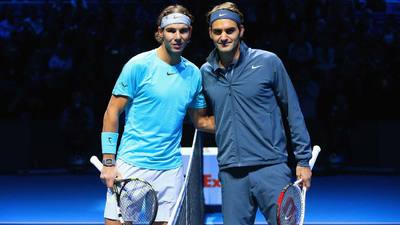 I would generally take into account a significant dominance in the head-to-head record rather than edging out by 1 or 2 matches.
Looking at the head to head record you can work out if there's any pattern in the results. Is one player unable to cope with a big server? Does another player break under pressure or fail to win matches if the match goes to 5 sets? Does one player do well or badly against left handers?
Where Can I Bet on Tennis?
So now you have the knowledge about how to bet on tennis, where should you be betting on tennis?
The simple answer is to open accounts with multiple bookmakers! This way you can best take advantage of the best tennis odds, promotions and markets available. That doesn't mean we suggest you open a betting account with any old bookmaker. We only recommend the gold standard trusted bookmakers!
We would suggest you open at least four online bookmaker accounts (as below). All of our recommended bookmakers offer a wide spectrum of tennis betting markets on the main tennis tournaments and events.
Bet365
Bet365 Tennis Accumulator Betting Offer
Bet365's stand out tennis offer is their fantastic tennis accumulator offer.
This tennis betting offer gives you the opportunity to earn a bonus of up to 50% on accumulators. In order to qualify you must place a pre-match accumulator with bet365 of 2 or more selections. T&Cs apply. The offer is available to new and eligible customers.
What Tennis Tournaments and Events are included?
Qualifying matches include all the top tennis tournaments and events. Grand Slam, ATP, WTA, Challenger, Hopman Cup, Davis Cup, and Fed Cup.
What Tennis Betting Markets are included?
The following tennis betting markets are included:
To win match
First set winner
Set betting
What Bonus is available?
If your accumulator is successful, the appropriate bonus will be added to your winnings as follows:
Doubles: 5%
Trebles: 7.5%
4 Folds: 10%
5 Folds: 15%
6 Folds: 20%
7 Folds: 25%
8 Folds: 30%
9 Folds: 35%
10 Folds: 40%
11 Folds: 45%
12 Folds +: 50%
It's also worth mentioning that bet365 offer tennis live streaming and also have extensive tennis stats on their website.
Official bet365 Tennis Accumulator offer promotion text:
bet365's fantastic Tennis accumulator offer includes matches from all the top tournaments and events. You can earn a bonus of up to 50% of your winnings if you place accumulators on To Win Match, First Set Winner and Set Betting markets for Singles and Doubles matches from any Grand Slam, ATP, WTA or Challenger Tour event, as well as Singles and Doubles matches from the Davis Cup, Fed Cup and Hopman Cup. Place a pre-match accumulator with bet365 of 2 or more selections combining matches from any of these competitions and, if successful, the relevant bonus will be added to your winnings.
The bonus will not apply where a stake has been fully Cashed Out. Where a stake has been partially Cashed Out, the bonus will be calculated based on the remaining active stake and the maximum bonus that you can receive is £100,000 or currency equivalent. If a qualifying bet is edited using our Edit Bet feature, the bonus will be calculated based on the new stake. Where a bet has been edited to include or amend a selection for an event that is In-Play, the bonus will no longer apply.
Bets placed with Bet Credits or combination bets with bonuses such as Lucky 15's or Lucky 31's do not apply for this offer.
T&Cs apply. Only available to new and eligible customers.
Visit bet365 to find out more and join!
Betfair Sportsbook & Betfair Exchange
Betfair Sportsbook and Betfair Exchange tend to consistently offer the best odds on tennis out of all bookmakers in the market. Betfair have been awarded best odds on the ATP Tour and are regularly best odds.
Betfair Exchange has the deepest selection of tennis markets. If you are intending to bet on the smaller tennis events, it's arguably the best place to find a wider selection of betting markets.

Betfair Sportsbook tend to offer a number of tennis related betting offers throughout the season. These tends revolved around insurance, double winnings or money back tennis betting offers.
Betfair regularly offer tennis live streaming via their website for existing customers.
Visit Betfair Sportsbook to find out more and join!
Visit Betfair Exchange to find out more and join!
Bet Victor
Bet Victor come a close second to Betfair in terms consistently offering the best available odds on tennis, therefore it makes sense to ensure you have an account. You will find a good selection of tennis betting markets and very competitive tennis betting odds.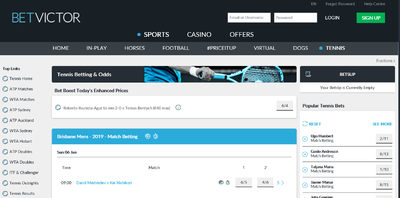 Bet Victor also tends to offer regular enhanced odds and bet boosts on tennis matches and events.
Visit Bet Victor to find out more and join!
That's it! If you have any questions or comments please leave a comment below.
Good luck and enjoy your tennis betting!
Francois is one of Howtobet4free's co-founders and has written many of Howtobet4free's popular Betting Guides. Francois also helps run the @howtobet4free_ Twitter account