Who Offers Spread Betting?
Spread betting is offered by specialist bookmakers with mainstream bookmakers unable to offer spread betting markets (see 'How Spread Betting differs from Fixed Odds Betting: Range of Payouts'). Spread betting bookmakers have to be regulated by the FSA (Financial Services Authority), this is as a result of credit limits being an option to customers, and due to the volatile nature of profit and loss (see Liability and Total Risk).
Howtobet4free.com have teamed up with SpreadEx, one of the UK's largest and most trusted spread betting sites. SpreadEx offer a fantastic new customer free bet sign up offers to minimise the risk on your first bets. Click the links below to find out more about SpreadEx and to access the sign up offer.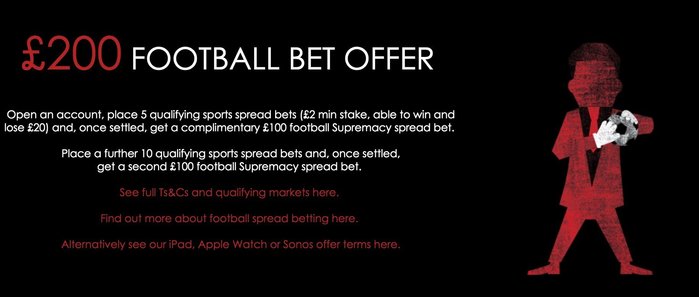 Open a new account with Spreadex, stake £300 in qualifying bets and earn an iPad New 32GB.
Click to Claim
Francois is one of Howtobet4free's co-founders and has written many of Howtobet4free's popular Betting Guides. Francois also helps run the @howtobet4free_ Twitter account